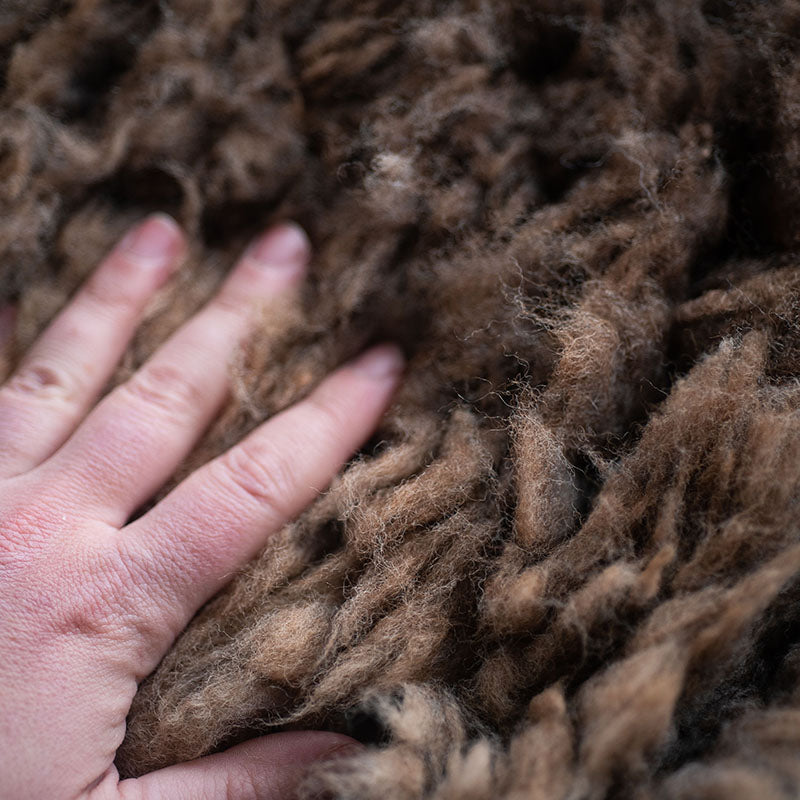 Sheepskins are harvested from our animals at the same time as their meat. Transforming the pelts into sheepskins is a great way to keep them out of the waste stream and fulfills our "nose-to-tail" ethos by honoring the animal through use of all its parts.

Pelts are prepared for tanning at the farm. When dry, the pelts are mailed to the tannery for tanning, trimming, and washing. We use two tanneries that employ different techniques.
Shop Sheepskins
Benefits of Sheepskins
Beyond their beauty, sheepskins provide numerous benefits. 
Timeless

Sheepskins create an iconic look that will last outlast the latest home trends. Sheepskin gifts make excellent gifts for friends and family because in addition to the durability of the material, the style stays in fashion forever.

Regulate Body Temperature

Wool keeps you warm in cold weather and cooler in warm weather. Sheepskins never make you too hot or let you get cold. This makes them perfect for chair throws, seat covers, and rugs.

Durable

Sheepskin is the only natural fiber that can be bent over 20,000 times and still retain its shape without breaking or tearing. With proper care, even the softness and shape will remain intact over dozens of years.

Soothing

Sheepskins have three-dimensional, spiraling fibers that act as natural springs. These form a cushioned support allowing them to form to your body, relieving pressure points, muscle aches, and pain.

Grounding

Sheepskins have a calming effect on your nervous system. Use of sheepskins can improve your quality of life and reduce stress.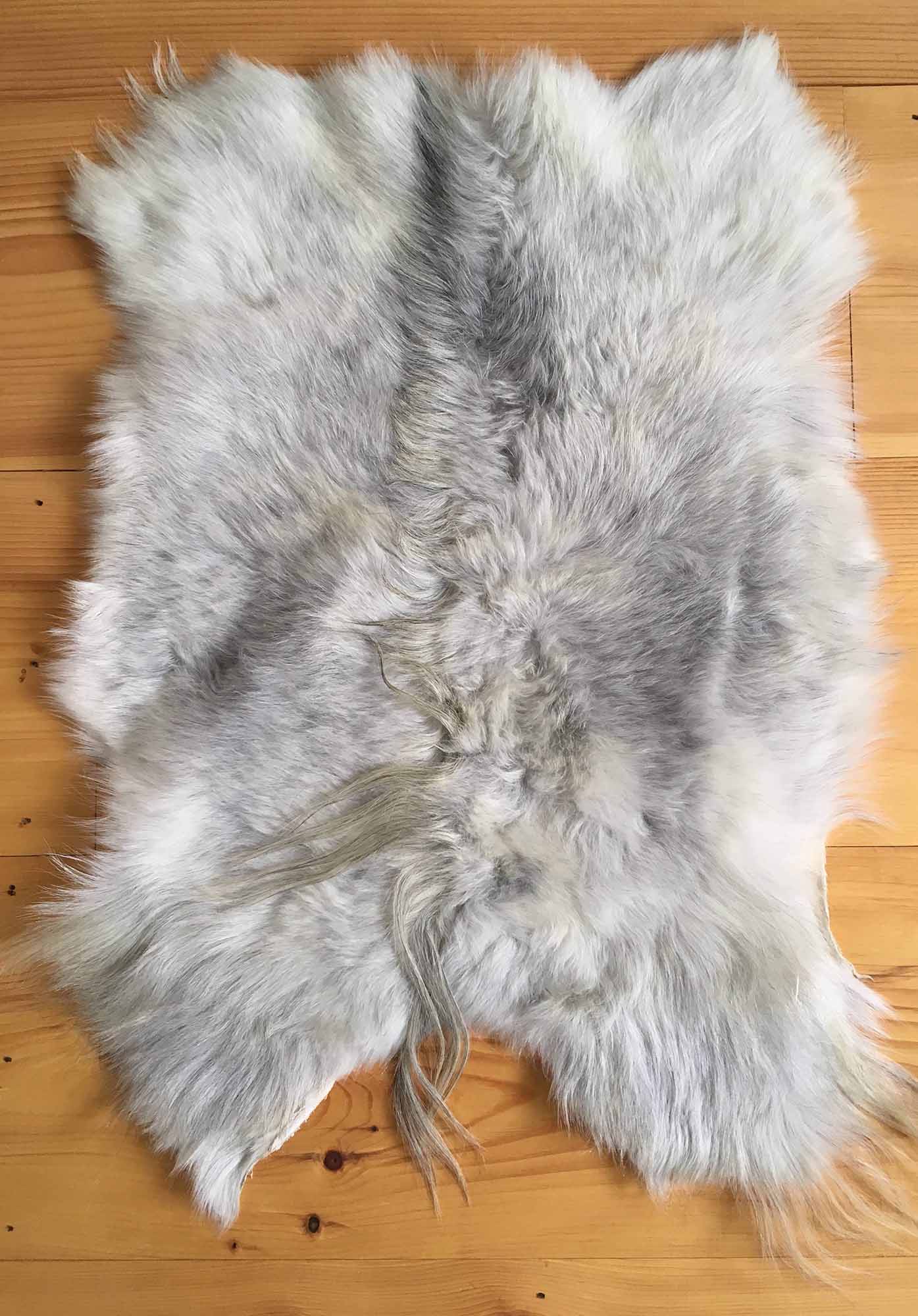 The Tanning Process 
Vermont Natural Tanning 
Vermont Natural Tanning uses natural tannins derived from botanical sources to soak and stabilize the hides. Their technique does not change the natural crimp of the fiber, nor does it remove all vegetative matter from the sheepskins.
Our "white" sheepskins retain a rich, warm coloring because of this process. The suede leather backing of these hides is a rich, peachy color, and each includes our custom brand. These sheepskins are one of a kind, natural, and heirloom quality.
Bucks County Fur Products
Bucks County Fur Products uses a conventional tanning process that results in a durable, washable sheepskin. Skins have a cream-colored suede leather backing that is lightweight and supple.
Their process includes washing and brushing, which leaves the sheepskins fluffy and clean. This results in a pure white sheepskin with some wool deepening to a rich, buttery color. These hides can be returned to the tannery for cleaning for a nominal fee.
Care & Cleaning
Sheepskins and cashmere goat hides can be spot cleaned as needed. On a regular basis it is advised to vacuum or take them outside for a thorough shake. Use of a slicker brush can help to restore fibers that have become matted. A sheet of fabric softener can be used if static is keeping dirt and other materials from releasing from the fibers of your sheepskin.